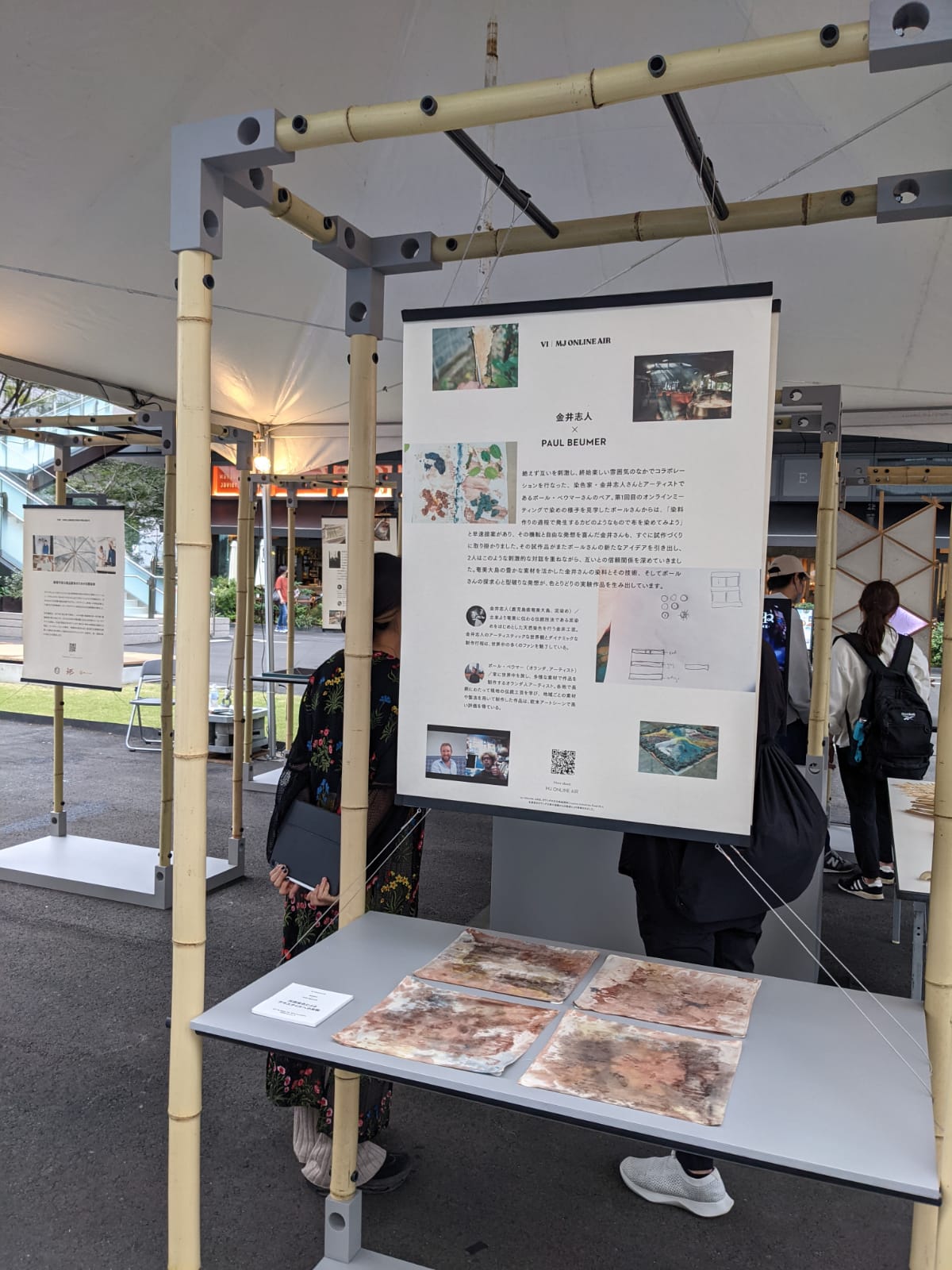 CIRCULAR EXHIBITION DESIGN
---
LOCALLY SOURCED MATERIALS, CHALLENGING THE NO WASTE PROCESS

The exhibition design for MONO JAPAN's first exhibition at Tokyo reflects their vision of connecting the traditional crafts knowledge and innovative design culture in a circular way.

In collaboration with Dutch design studio Werkplaatssessies, we designed a sustainable, modular exhibition elements using Japanese bamboo from Oita prefecture.
The design prototype of the exhibition elements is transferred to Japan as digital data, enabling the local team in Japan to source their own materials locally, reproduce and build the exhibition stand on site. This transfer of creative knowledge makes the physical design more circular and adaptable, creating a new system that has a diversity in the use of materials and in the people who are involved. At the same time, the uniqueness of the locality shows in its design.

To create a No Waste process, the exhibition stand elements are made so that they are easy to assemble and disassemble. After the exhibition period, the materials are disassembled and reused by the students of Art and Design department at Tokyo Zokei University.

Bamboo is known as a sustainable material throughout the world.
In Japan, cheap import products and decline of demands in using local bamboo has contributed to large scale deterioration of biodiversty in Japanese forests, where unmanaged bamboo grows unattended.
We have tried to address this issue by using local (Japanese) bamboo and showing how bamboo can be used in temporary exhibition settings.

Year: 2021
Location: TOKYO TORCH Park, Tokyo
Client: MONO JAPAN FOUNDATION
Exhibition Design: STUDIO EMIT
Product Design: Werkplaatssessies
Graphic Design: Masaya Takeda
Production Manager (Japan): Sae Honda
Production (Japan) : Yasushi Oikawa