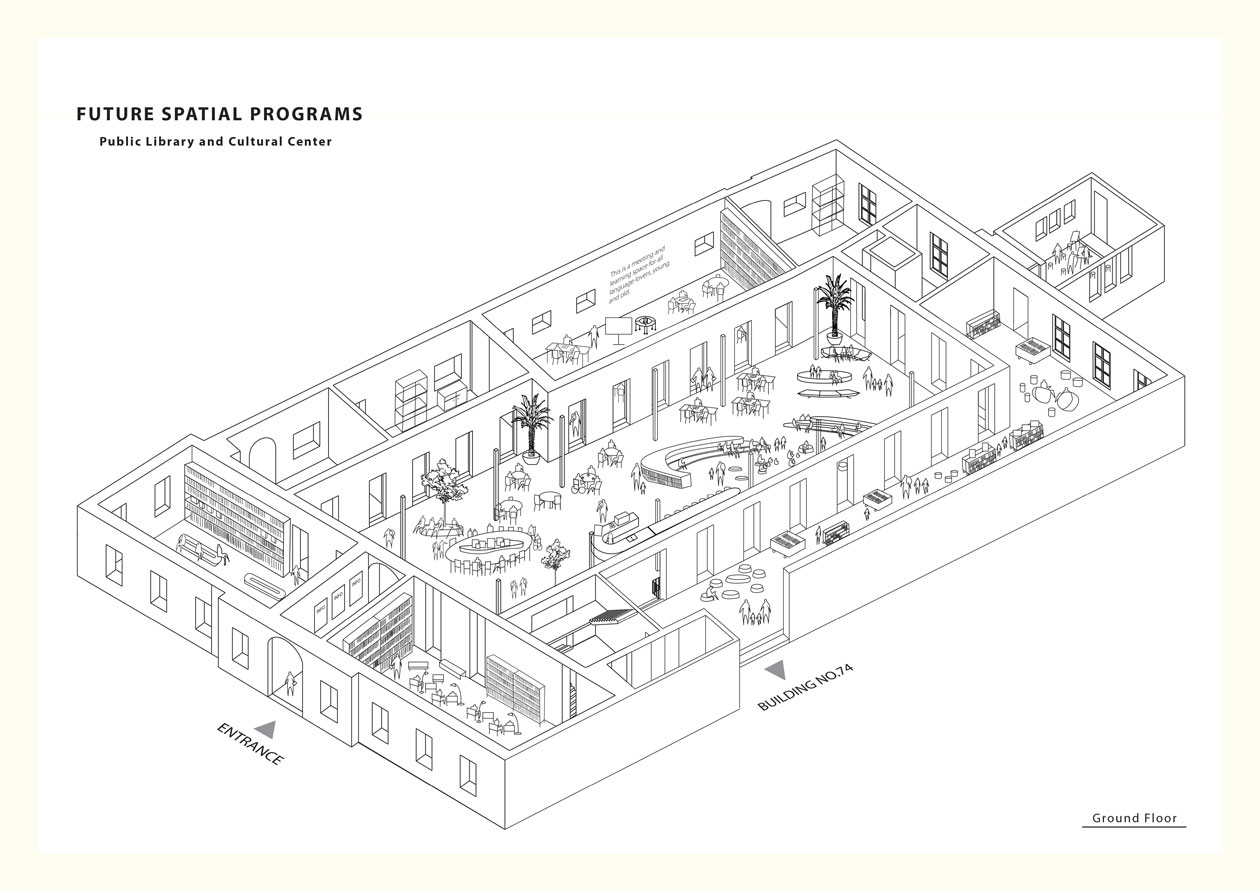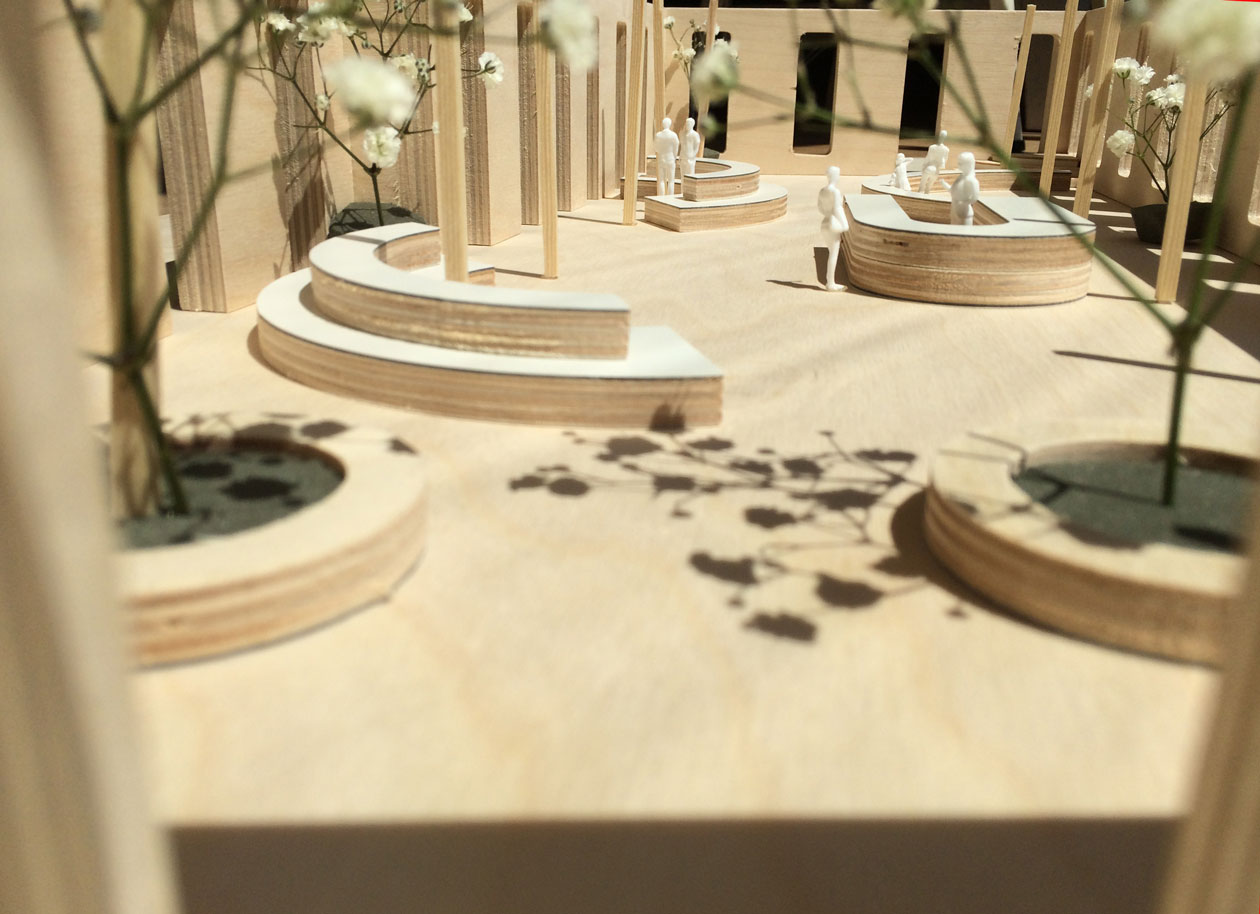 AGE INCLUSIVE LIBRARY
---
How can temporary spatial interventions promote meaningful encounters between different generations?
Due to the change in society, it is becoming less common for different generations to live in one family home, there are far fewer contacts between different generations. In the Netherlands, the divide between generational equity is rarely acknowledged explicitly, people take it for granted that generations live in different worlds. In such society, is it even necessary that generation comes closer? I think this is an important question we should ask ourselves.

My research started by observing the spaces of intergenerational encounters which made me realize the importance of in-between spaces and binding programs that adds social-emotional values in public interiors.
The public library in 's-Hertogenbosch as a case study location, my design proposal is to create archipelago of informal learning spaces within the foyer. It is an adaptive in-between space with circular elements that facilitate a lifelong learning environment for the people in the neighbourhood.
The library becomes not only a living room in the city, but also a place for personal development and new encounters with different generations.

Year: 2020
Location: 's-Hertogenbosch, the Netherlands
Client: Public library's-Hertogenbosch
Design research and future spatial scenarios: STUDIO EMIT